• Hidden LED display
• Real-time weighing
• Balance test
• Save up to 16 profiles
• High precision pressure sensor
• Balance test, closed eyes and one foot are available.
• Low-power Bluetooth 5.0, 4 batteries can be used for 12 months.
• Highly accurate BIA chip for easy control of body fat percentage.
• Dual modes weighing, which can also measure the weight of static items such as fruits and vegetable.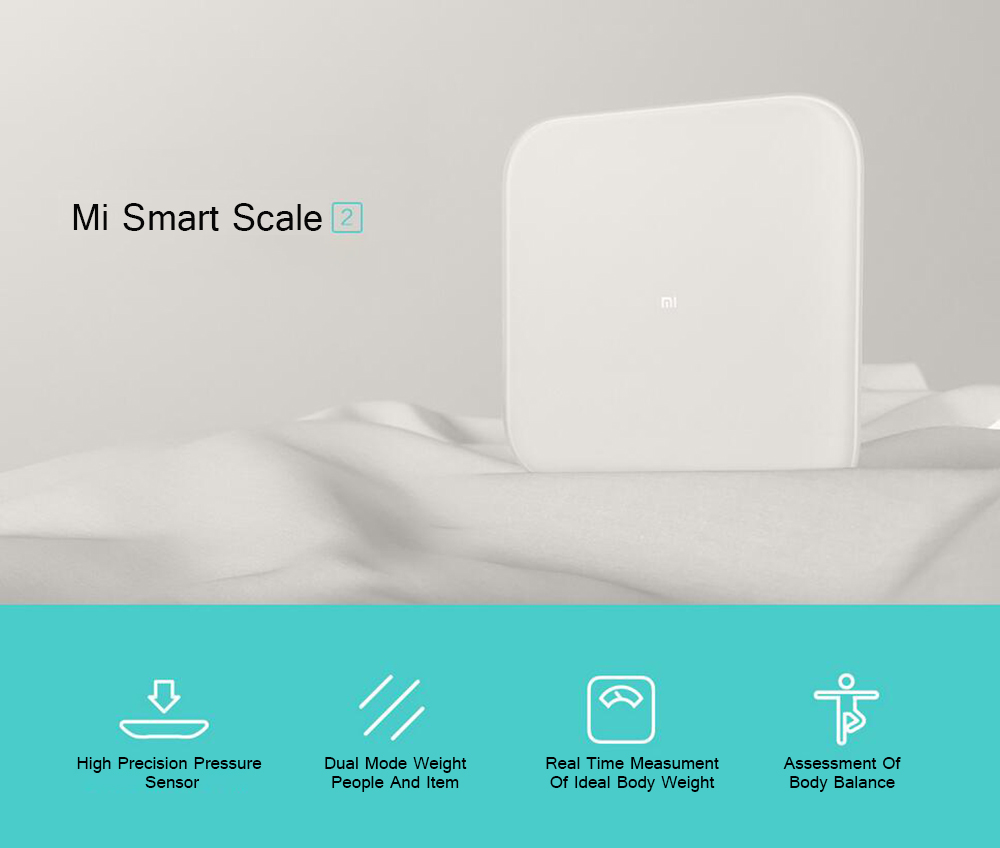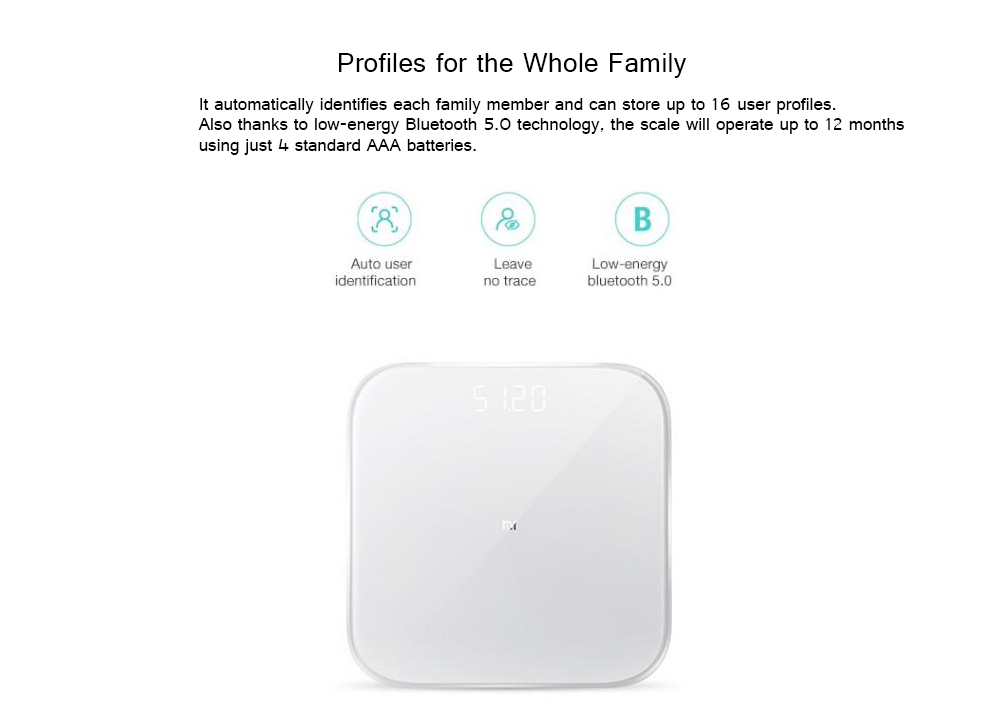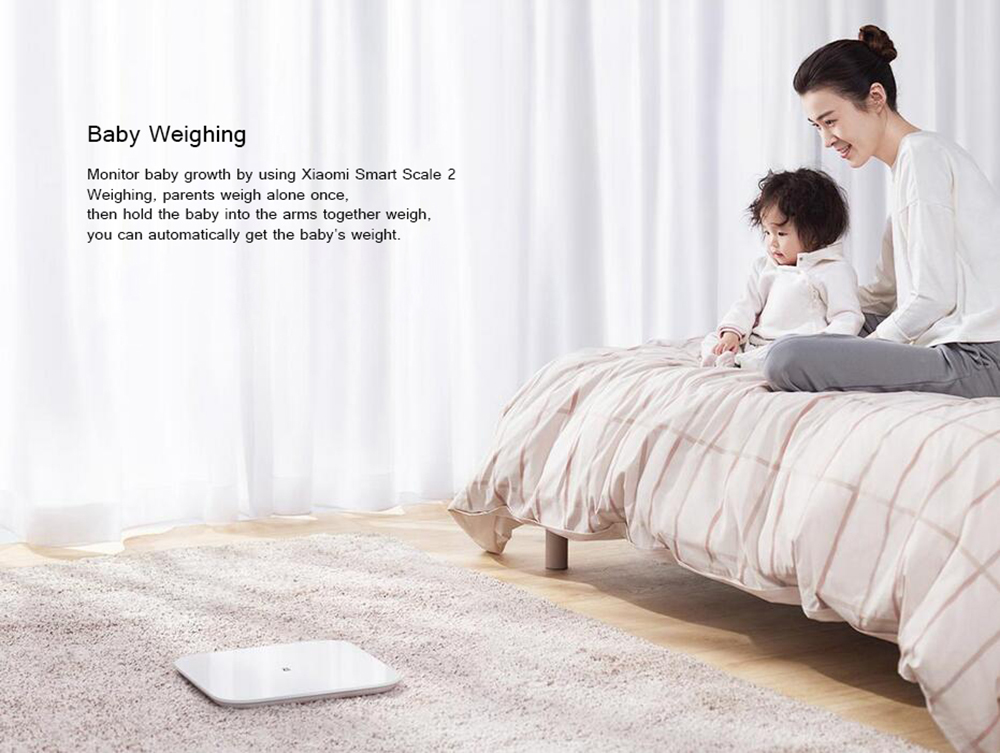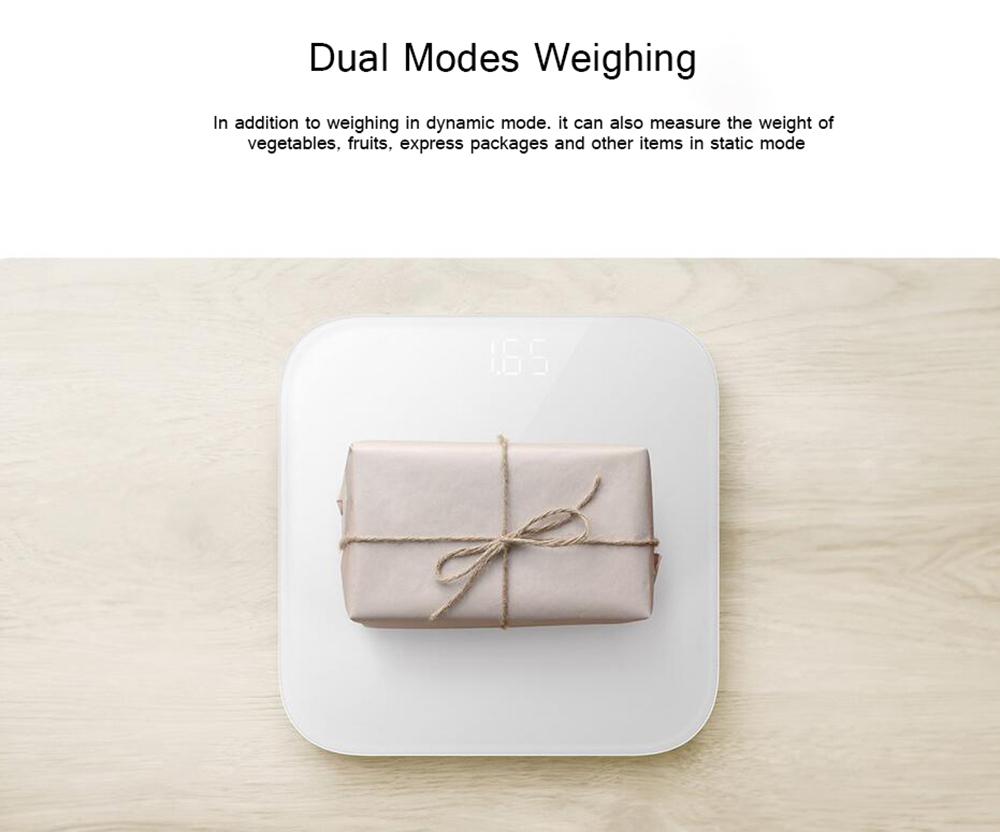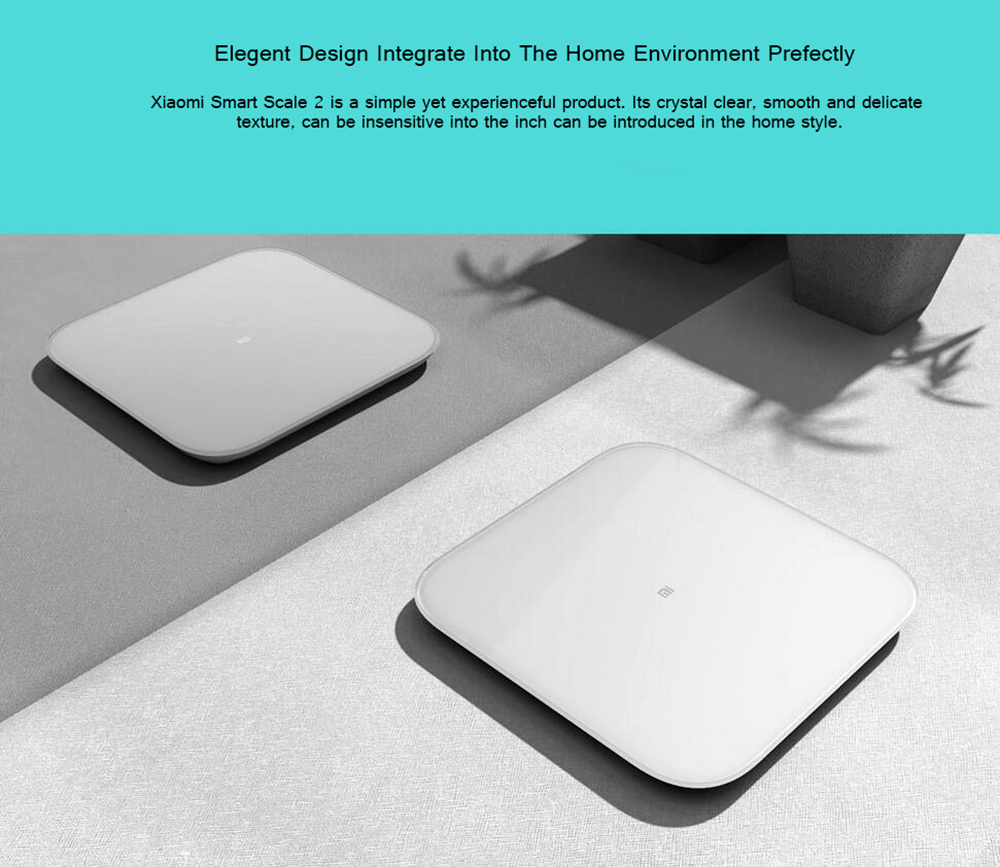 You can weigh yourself, your purchases and your bag with the new Mi 2 Smart Scale. It provides you with high-accuracy values and realistic reports for your health, which you can track through the mobile. You can also use a scale to test your balance.
Better life .. better health
Besides weighing in dynamic mode, the scale can also measure smaller weights like: packaging, fruits and vegetables.
Save the necessary reports for your health
The smart scale can automatically identify each family member and store up to 16 users.